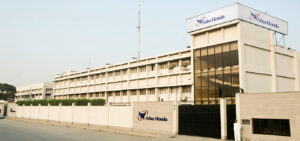 Islamabad, October 18, 2023: In a significant development, Honda Atlas Cars Pakistan, a subsidiary of Japan's Honda Motor Co., Ltd., has announced a temporary shutdown of its manufacturing plant due to severe disruptions in the supply chain.
The company cited the current challenges in maintaining adequate inventory levels and parts shortages as the primary reasons behind the decision. Consequently, Honda Atlas Cars will suspend its production from October 24, 2023, until October 31, 2023. This temporary closure is a response to the ongoing difficulties faced in maintaining a steady production schedule.
This isn't the first time this year that the automaker has taken such measures. Back in March, they had halted production, which remained on hold until May 15, attributing the move to the deteriorating economic situation in the country and the government's restrictions on the issuance of Letters of Credit (LCs).
The repercussions of these challenges are evident in Honda's latest financial results. Their profit-after-tax for the first quarter of FY24 has witnessed a staggering decline, plummeting to Rs144.96 million. This figure represents a massive 78% decrease compared to the same period in the previous year when they had reported Rs658.2 million in profits.
The automobile industry in Pakistan, which heavily relies on imports, has been hit hard by the government's decision to restrict imports and impose limitations on LCs. The increased costs of financing and a substantial surge in car prices have further exacerbated the situation by reducing consumer demand. In the first quarter of FY24, auto sales slumped to 20,983 units, marking a stark 40% decrease compared to the same period in the previous year.
Adding to the challenges faced by the automotive sector, Pak Suzuki Motor Company (PSMC) has also declared a temporary shutdown of its automobile plant. PSMC's decision to cease operations from October 25, 2023, until October 27, 2023, is attributed to inventory shortages, though the motorcycle plant will continue to operate during this time.
The auto industry in Pakistan is navigating through turbulent waters, grappling with various issues that are affecting production, sales, and profitability. As it faces these disruptions, stakeholders will be keenly observing how quickly these issues can be resolved and production can return to normal.
For now, Honda Atlas Cars Pakistan and other industry players will need to adapt and weather the storm, awaiting favorable conditions and smoother supply chain operations.