The federal government of Pakistan is currently in the final stages of crafting its inaugural Petrochemical Policy, marking a pivotal moment in the country's industrial evolution. This transformative policy aims to reshape Pakistan's industrial landscape and is designed to attract substantial investments in both the upstream and midstream sectors, with the ultimate goal of catalyzing indigenous manufacturing of petrochemicals.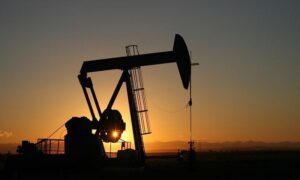 The primary objective of this visionary policy is to lay the groundwork for robust indigenous production of key petrochemical products. These products encompass a wide spectrum, including polypropylene, polyethylene, LAB (Linear Alkyl Benzene), and more. By placing a strategic emphasis on these critical products, Pakistan seeks to ensure a consistent and sustainable supply of essential raw materials for downstream engineering industries. In doing so, the policy aims to promote self-sufficiency and reduce the nation's reliance on imported petrochemicals.
The development of this monumental policy has been a collaborative endeavor, involving various stakeholders from both the public and private sectors. The Engineering Development Board (EDB), in conjunction with these stakeholders, has played a pivotal role in shaping the Petrochemical Policy of Pakistan 2023. Numerous meetings and consultations have been convened, with participation from representatives of the Ministry of Industries & Production (MoI&P), the Pakistan Chemicals Manufacturers Association (PCMA), major private sector petrochemical producers, the Ministry of Commerce (MoC), the National Tariff Commission (NTC), and EDB.
Following exhaustive deliberations, the draft policy was formally submitted to the Ministry in July 2023. Presently, it is undergoing a comprehensive review process within the relevant Ministries and Divisions. Subsequently, the policy will be presented before the Economic Coordination Committee (ECC) of the Cabinet. This meticulous process underscores the government's unwavering commitment to shaping a policy that is intricately aligned with the nation's overarching economic objectives.
A pivotal motivation underpinning this policy is the imperative to curtail Pakistan's reliance on imported petrochemical products. Presently, Pakistan imports a substantial quantity of these products, totaling almost 2 million tons with an approximate value of $2.8 billion. This yawning gap between local demand and domestic production underscores the pressing need for the Petrochemical Policy.
The overall local demand for petrochemicals in Pakistan is estimated to hover around $5.3 billion. However, a significant portion, approximately $3.5 billion, is currently met through imports, leaving only about $1.8 billion worth of petrochemicals that are locally manufactured. By actively promoting indigenous manufacturing, the policy endeavors to close this gap, thereby reinforcing Pakistan's self-sufficiency in this vitally significant sector.
The proposed Midstream Petrochemical Policy is poised to deliver a myriad of advantages to Pakistan's economy. To begin with, it will ensure the availability of essential raw materials to downstream sectors, spanning textile, construction, automobiles, pharmaceuticals, fertilizers, and synthetic rubber, thereby fostering a resilient foundation for their expansion and development.
Moreover, this policy is poised to invigorate exports in downstream, value-added sectors such as textiles. As the accessibility of local chemicals for artificial fiber production increases, Pakistan can look forward to capturing an enlarged share of the global market.
– Another critical facet of this policy is its potential to significantly reduce Pakistan's trade deficit. By substituting imports with locally manufactured petrochemicals, the policy can make substantial inroads toward achieving this vital economic objective. This, in turn, will unleash a cascading effect, promoting economic stability across the nation.
Furthermore, the policy is set to act as a catalyst for the growth of Small and Medium-sized Enterprises (SMEs) operating within the petrochemical downstream sector. By providing a consistent supply of local raw materials, SMEs can flourish, creating numerous employment opportunities and stimulating economic growth at the grassroots level.
Industry experts estimate that the policy could pave the way for approximately 50,000 direct and indirect job openings. Additionally, this policy is anticipated to attract investments worth around $3.5 billion into the sector, constituting a significant boon to Pakistan's economy. With this policy, Pakistan's GDP is also expected to benefit, with a potential contribution of at least 1%, underscoring its far-reaching significance.
The petrochemical industry in Pakistan has outlined several key incentives to bolster the successful implementation of this policy. These incentives encompass maintaining import tariffs on petrochemicals at the July 2022 levels for a span of 15 years, enhancing duties on intermediate and final petrochemicals once local production gains momentum, and seeking exemptions from a range of taxes, including income tax, carbon tax, dividend tax, and corporate tax.
Furthermore, the industry has advocated for infrastructure support and access to low-cost financing to fortify its growth trajectory. These incentives are strategically designed to create a conducive environment for investment in the petrochemical sector.
Pakistan's First Petrochemical Policy stands as a beacon of hope for the transformation of the nation's industrial landscape. By championing the cause of indigenous manufacturing of vital petrochemical products, the policy sets out to bolster self-reliance, reduce import dependency, and ignite economic growth.
With extensive collaboration among stakeholders and a comprehensive review process, the government is resolutely committed to formulating a policy that seamlessly aligns with the nation's grand economic aspirations. As this policy unfolds, it carries the potential to generate employment opportunities, attract substantial investments, and make a significant contribution to Pakistan's economic development.